Commercial Construction
We provide excavation, construction, and miscellaneous services for commercial customers. We have intimate knowledge of municipal codes and permitting requirements in the Southern Illinois Region and offer the ability to partner with large prime firms you may already be working with.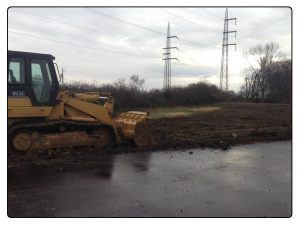 Engineering Design
Residential, Commercial, Big & Small
We offer professional engineering design services to meet your needs big or small. We provide expertise through all phases of a project from concept through construction inspection. Guttmann Ahrens honors our clients needs, timelines, and requirements. We continue to build our reputation through quality work. We are dedicated to your project, and to deliver it on time, and on budget. Our engineering design services include:
Small residential developments
Small commercial developments
Partnership or contracting directly with larger firms on large development projects
Foundation design
Drainage and storm sewer design
Grading plans
Retaining walls
Residential Construction
We offer residential construction services to include retaining wall design and construction, excavation to improve drainage and pipe laying, concrete paving, and specialized landscaping requiring large equipment.